New Tuff-Stuff Horse Fence Colors
Showcase Your Property with Tuff-Stuff Fence Beauty and Functionality
Tuff-Stuff horse and farm fencing is the strongest in the industry and now has some of the most beautiful choices in wood grain styles and colors. These fences are made from a patented formula of olefin fibers, allowing for deep colors not normally found in wood or vinyl fence. The thickness is four times greater than vinyl and are available in 2, 3, 4, and 5 rail fences. This fencing is so strong it will not break even upon severe impact. For horse fence or farm fencing, there is no better product than Tuff-Stuff.
Browse Our New Tuff-Stuff Horse Fences Nationwide!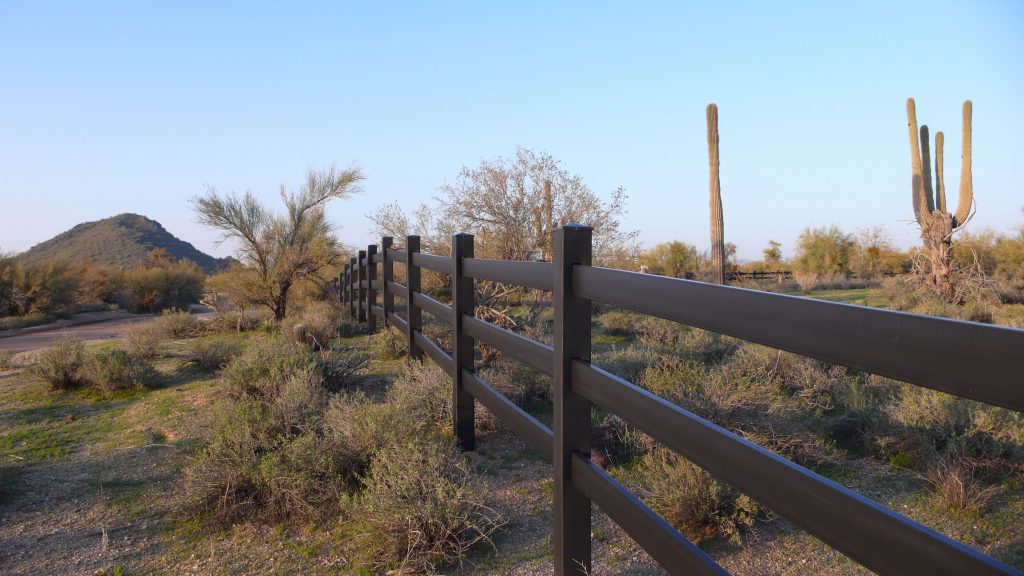 Beautify Your Property with Tuff-Stuff Fence Styles!
As you can see, Tuff-Stuff has created some beautiful horse fence styles and colors. These images were taken from properties across the nation enjoying the Tuff-Stuff quality as well as the visual appeal that comes along with these superior high-density fences.
Get a Free quote for Your Horse Fence Today!
Call us at 1-800-431-4720 and one of our friendly assistants will answer any questions you may have about our Tuff-Stuff Horse fencing and provide a complete quote based on the dimensions you need.
We Guarantee the Best Pricing and Service on Horse and Farm Fencing!