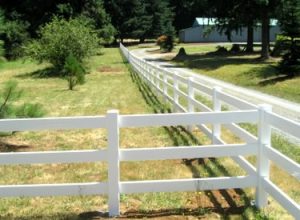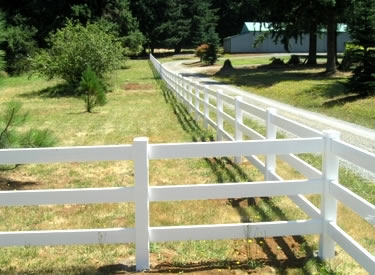 Ranch Fence Wholesale
We offer a multitude of ranch fence styles to include but not limed to 2 Rail Ranch Fence, 3 Rail Ranch Fence, 4 Rail Ranch Fence, 5 Rail Ranch Fence, Crossbuck and TuffStuff Brands.Whether you use the term ranch fence, pasture fence or farm fence, they are all horse fences. Deciding which fence style to choose is really up to you and your need.
For a simple border or to keep horses at bay you can go with any of the ranch fence styles above. For cattle or if you need a stronger fence the 4 Rail, 5 Rail, Crossbuck Horse Fencing or TuffStuff should do the trick.
If you are confused at what to choose or simply have some questions, please contact us here or call us toll free at the 800# above at the top of this website.
Ranch Fence Cost
If you are interested in finding out how much ranch fence costs, you can simply click on the style of fence above then enter the amount of square feet you will need into the ranch fence calculator found on each of the farm fence product pages.