Picket Fence
Vinyl Picket Fencing
Our Vinyl Picket Fences give you state-of-the-art, maintenance-free durability with a nostalgic feel that never goes out of style.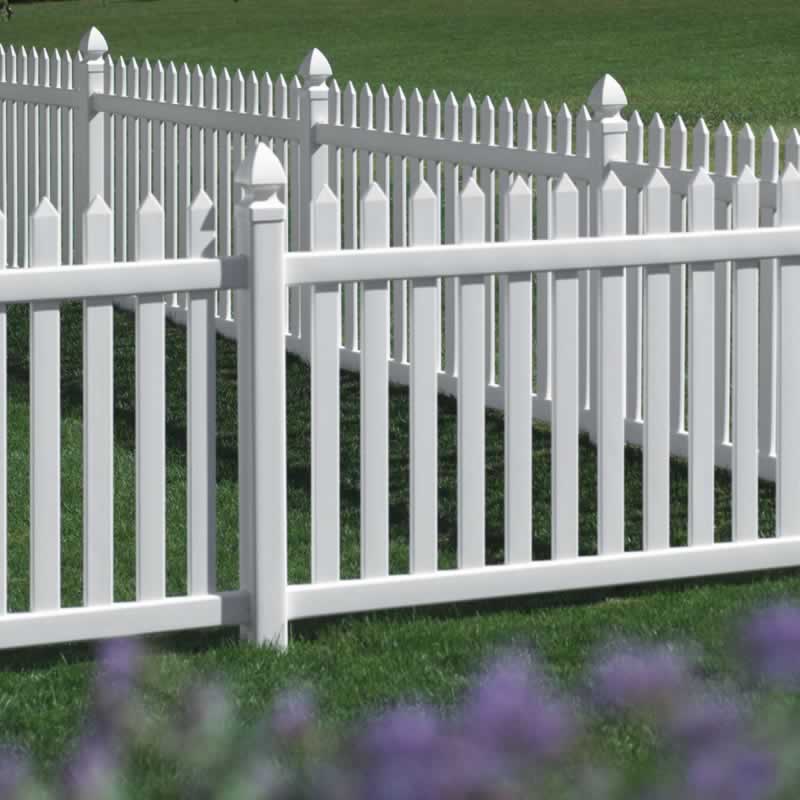 Vinyl Picket Fencing
High Quality Vinyl Picket Fence Styles
Vinyl picket fence is a functional and dramatic addition to most any front yard. Landscapers and home owners love the look and appeal of a clean white vinyl picket fence. It gives the traditional look and feel of old world charm while while not bringing with it the headaches of continued maintenance and upkeep. All vinyl picket fence sections are pre-routed and/or pre-drilled for quick, on-site assembly. Our price per foot includes posts, caps, rails and pickets.
Showing all 9 results