Brookline — Brookline's modern style combines the luxury of complete privacy with durability and low-maintenance.
Heights: 4′, 5′ & 6′
Picket Style: 7/8″ x 7″ Tongue & Groove
Post Centers: 6′
Steel Reinforced Bottom Rail
Steel Reinforced Top Rail for ColorLast® Colors
Cap Styles (shown in White)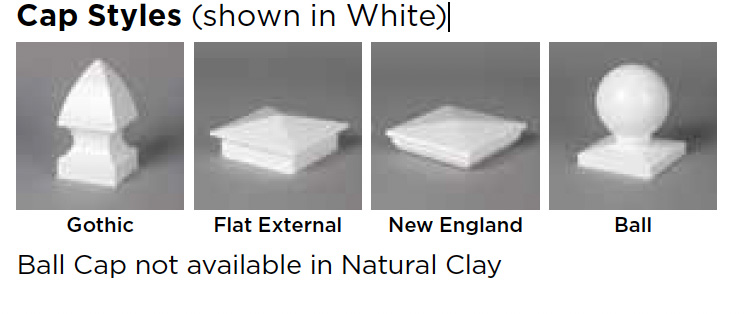 * Our price per foot includes posts, caps, rails and all the pickets, picket caps and stainless steel fasteners (galvenized steel inserts on selected styles). When comparing prices with our competitors, be sure that ALL components are included.